You want cutting-edge wheelchair technology to keep pace with the demands of your active life. For over 25 years, Sunrise Medical has listened, researched, tested and delivered. Through state-of-the-art design, superior performance and a customized build, Sunrise Medical empowers you to live without limits. Saginaw Medical Service, Inc. is proud to offer the complete line of wheelchairs offered by Sunrise Medical. Quickie, Breezy, Zippie and the Jay seating system.

Visit Sunrise Medical's Website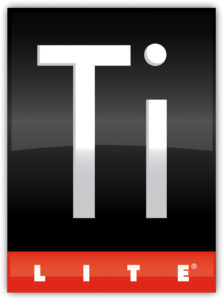 TiLite has been around for close to three decades. They just didn't make wheelchairs in the early years. Back then they made titanium bike frames, golf shafts, motorcycle frames, and a huge variety of custom, one-off titanium projects. They also made titanium wheelchair parts for a few wheelchair manufacturers.
Then, in the late 1990's, they began to wonder whether it would make sense to apply their knowledge of customization to wheelchairs. In other words, would a wheelchair frame that is fabricated to fit a single person make it perform better for that person? They knew it would fit better and be more comfortable, but would this ergonomic improvement make it easier to push? It turns out that it would. They now call this process TiFit.
And what about aesthetics? Many of their bike and motorcycle customers demanded well-built products that looked beautiful too. What if they applied the same attitude toward wheelchairs? And what would a wheelchair look like if they placed demands on themselves to make their custom wheelchairs look beautiful?
The first customized and beautiful TiLite wheelchair came to life in 1998 as the CrossSport. Redesigned to be lighter and better looking three times since then, they now call it the TR, their flagship chair.
Their mission today is simple: Make the best fitting, best performing, and best looking wheelchairs in the world. They put their hearts and souls into it, and that's one thing that will never change.

Visit TiLite's Website

For over 45 years, Permobil has been a leader in the complex rehabilitation power wheelchairs industry. No other company can match their record of product "firsts" or their influence in shaping seating and mobility solutions. Their brand is asked for by name, known for quality and trusted by therapists, prescribers, dealers and consumers to be the best.
Their founder Per Udden stated well over 40 years ago:
"Every disabled person has the right to have his or her handicap compensated as far as possible by aids with the same technical standard as those we all use in our everyday lives."
To stand up for the consumers' rights and provide the best possible solutions is our strategy… past, present and future.
Visit Permobil's Website

Formed in July of 1999, Innovation In Motion is based in Angola, IN and is a division of Vestil Manufacturing Corporation, a family-owned business. Innovation In Motion is the sole distributor for Ormesa products in the US. This product line includes the Dynamico gait trainer, Grillo gait trainer, Birillo pre-gait trainer, Dondolino stander, New Novus Stroller, New Bug seating system and OBI stroller.
Spare parts are maintained and final assembly is performed within the half-million plus square feet of manufacturing and warehouse facilities in Angola. A full time administrative, sales, and technical support staff can assist with any questions and/or requests.

Innovation in Motion's Website
Access Companies

–

Access Construction & Design, Access Mobility Center & Saginaw Medical Service, Inc.